Bohyme Essential Halo V2
Bohyme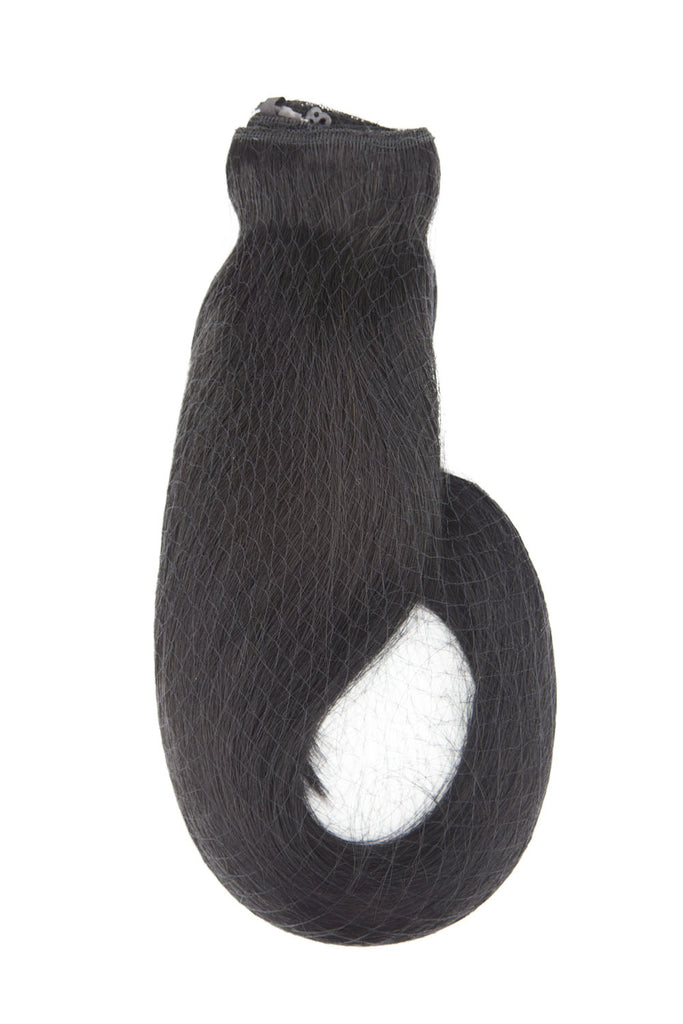 Bohyme® Halo V2 features detachable Velcro clips that can be placed anywhere on the weft! Our Halo extensions offer an instant and secure application process that can be applied in minutes! Clips have rubber attachments that prevent slippage and the invisible wire can be adjusted to fit your crown. Made with 100% Remi human hair, our Halos can be washed and styled like your natural hair.
Comes with 2 replacement clips and one replacement invisible wire.
Product Specifications:
Length of Weft - 10"
Length of Hair - 18"
Length of Clip - 1.125"
Net Wt. of Hair - 100 grams
Net Wt. of Product - 104 grams
Adjustable invisible wire